Two Sisters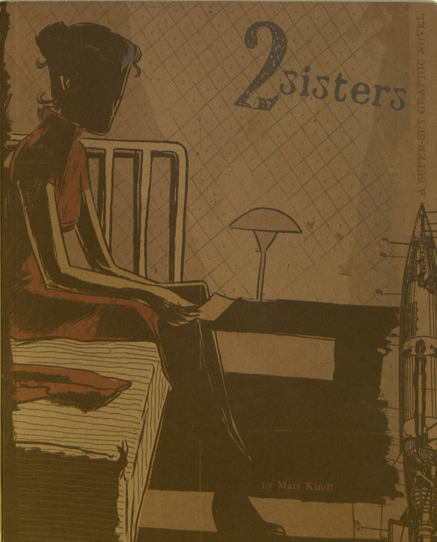 I finally got around to reading Two Sisters by Matt Kindt, one of my favorite artists/authors currently working. I don't know why it took me so long, since I have immense respect for his work, and I love the fact that he writes so much in the spy/espionage genre, which is among my favorites.
Anyway, I should have read it sooner, because it's a fantastic comic with beautiful art and an interesting and compelling story worthy of the author's considerable talents.
The main story arc consists of the story of Elle, how she is recruited, trained, and eventually sent on missions working for British spy services during the second world war.
Slightly less depressing than his earlier book, Super Spy, but only slightly, this book really delves into the interior lives of the people who participate in this most unusual career, the pasts that drive them there, and the nature of their work. It's a huge, gorgeously illustrated book filled with gadgets, intrigue, special missions, and regrets. A must-read.