Poutine at Soleil
So, the missus and I got it together on Saturday and went to Soleil in Westwood in order to try out their Poutine.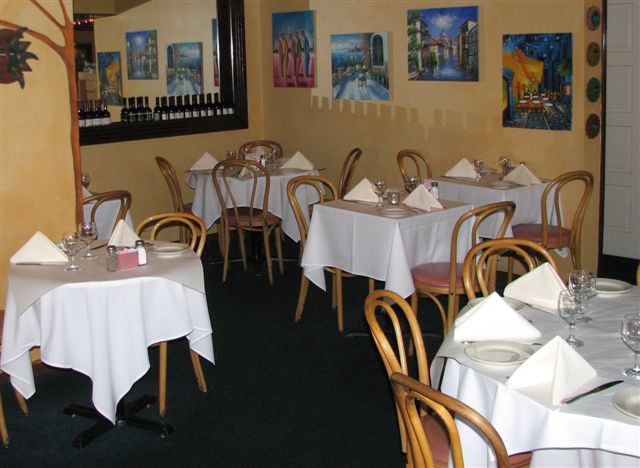 We sat in that table in the middle!
As I am not Canadian, ni Quebecois non plus, I have no credentials to judge this poutine. But, I do have a mouth, and that is at least some qualification.
So . . .
Thin, crispy, tasty french fries (Soleil's frites are fantastique) covered with soft white cheese curds and some sort of brown gravy which I can't identify. Great flavor, nice saltiness. My only complaint is that the curds were a little cold and it threw off the overall temperature of the dish. Other than that, however, I enjoyed the poutine very much.
I also had Brian's sandwich, which was a nice slab of beef cooked about medium with mixed greens on a baguette. The star of that meal, however, was the peppercorn sauce. If they bottled it, I'd buy it. As the waiter suggested, it would taste good on just about anything.